Delivery
Deliveries in Europe
There is no shipping method for your country.
Please contact us.
We deliver to the Netherlands, Belgium, Germany, Austria, Luxembourg,
France and Spain.
Email: [email protected]

Shipment
Orders placed on working days before 16:00 are
shipped the same working day with the Post.nl network. Parcels may therefore be
delivered by a partner of Post.nl, such as Bpost.
Orders placed on Friday after 4:00 PM and on the weekend
will be shipped on Monday.
Due to busy times in our factory, it is possible that your
order will be delivered one working day later.
An email will be sent on the working day of shipment containing the
tracking code(s) and contents of the package/order. These tracking codes
can also be found in the order history of the account and are always leading.
Delivery time per country
Find the delivery time per country here. The Post.nl business network always delivers
on working days between 08:00 and 18:00, track and trace is always leading. 
A specific time indication cannot be given.
Delivery dropshipping 
Dropshipping orders in a package (together more than 99% of the range)
are sent with the private network of Post.nl and therefore have
different delivery options and shipping rates. An overview of the dropshipping
shipping costs can be found here. 



Shipping costs
We pack and ship our orders with the utmost care.
It is our first priority to deliver orders in perfect
condition as quickly as possible. To prevent damage or unnecessary shipping costs,
it is possible that several packages are sent. The shipping costs
per order are clearly stated in the checkout. 
We use the following delivery rates (excl. VAT) via Post.nl:
| | | | | |
| --- | --- | --- | --- | --- |
| Land | Klein | Middel | Groot | XXL |
| Netherlands | € 5-10 | € 10-15 | € 15-20 | € 25 |
| Belgium | € 10-15 | € 20-25 | € 30-35 | € 49 |
| Germany | € 10-15 | € 20-25 | € 30-35 | € 49 |
| France | € 10-15 | € 20-25 | € 30-35 | € 49 |
| Austria | € 10-15 | € 20-25 | € 30-35 | € 49 |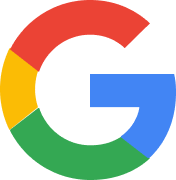 Wij scoren een op
Vendorline Mattresses
Vossenbeemd 107-C
5705CL Helmond
Netherlands View on Google Maps
NL859573011B01
73551589