Privacy Policy

Privacy policy
We need your personal data for contractual
agreements between you and Vendorline Mattresses
(part of Matrassenmaker BV). In our privacy statement
we explain why we store your personal data and
what we do with it. We respect your privacy and
only process this data for the purpose for which you provided it.
Who manages your data?
Vendorline Mattresses (part of Matrassenmaker BV) Chamber of
Commerce number: 73551589
VAT number: NL859573011B01  
Contact details:
Vossenbeemd 107-C
5705CL Helmond
Netherlands
What do we do with your data
We have legal grounds to use your personal data
. This applies to the following cases:
Order
Delivery
Return, warranty and repair
Contact with customer service
Business orders
We can also use your data in case of a legitimate
interest. In this case, we use your data to provide you with a
personalized shopping experience. For example, we adapt
our webshops to your interests. We use your data for:
Reviews and customer satisfaction surveys
Contact with customer service
Visit our website
Improving our webshops and service
Your account
Newsletters and e-mail
Actions
Personal advice
Social media
Security
Finally, after your permission on marketing
cookies through the cookie banner, we can use your e-mail address
for online marketing activities:



Offering advertisements by third parties (such as Facebook)
based on your interests.
Storage of data
All our pages have a secure connection. We store as little
data about our customers as possible and make sure that
no particularly sensitive information is kept in our database,
unless there is no other way.
Retention of data
We make orders with customer data anonymous after seven years.
We delete inactive customer accounts after seven years.
The tax authorities require us to keep our administration with your
invoice, payment and order details for seven years.
After that period, we use your data, anonymously, for internal reports.
Security of data
We use strict security measures to prevent the loss,
unauthorized use or unauthorized changes
of your personal data. If we transfer or
receive your data, we guarantee your privacy with modern
security techniques. All systems in which personal data
are processed are equipped with strong firewalls and strict security.
Business customers
We store the
contact details of our business customers. We treat these just like those of
our private customers.
Fraud
When we suspect fraud, we may have a legal obligation
have to use your data. If necessary,
we hand over customer data to the government.



Who has access to your data
We only transfer your data to other parties if this
is really necessary. For example for the delivery of your order.
This concerns the following parties:
Delivery partners
Suppliers or repairers
Product support
Payment partners
IT service providers
The party that collects our reviews
Based on your interests, we want to offer you the best
possible shopping experience. We share data with parties
such as data management platforms, media and advertising agencies
and research agencies to give you personal advice or
to show you targeted advertisements.
The parties with whom we share your data may only
use it to provide you with a service on behalf of Vendorline Mattresses,
unless they are responsible for obtaining and protecting
your data. We never sell your data to third parties.
In our cookie statement you can read how we deal with the collection
of data via cookies.
Postpay credit assessment
If you opt for postpay with Klarna, they can assess your
creditworthiness (or have them assessed). For this credit
investigation, they may give your information to others who may
only use this information for that purpose. For more information,
please contact Klarna:
De Ruyterkade 7
1013 AA Amsterdam
020-8082852



We can also pass on your details to a collection agency
and/or bailiff who collects unpaid invoices on our behalf.
Change or delete your data yourself
We store your personal data in your account. When you
log in here, you can change your details and adjust your preferences.
Do you want to receive or delete
all your data collected by us ? Let us know by post or email using the
contact details below. We may
request additional information to establish your identity.
When you have registered yourself for the newsletter,
we use this information to send the newsletter to you and
to personalize it. Do you no longer wish to receive these?
Then you can unsubscribe via the link at the bottom of the newsletter.
As a data subject, you have the following rights: in
accordance with Art. 15 GDPR, you have the right to request information
about your personal data processed by us,
insofar as this information is described therein;
in accordance with art. 16 GDPR, you have the right to demand immediate correction
of incorrect or complete personal data stored by us;



in accordance with art. 17 GDPR, you have the right to request the deletion
of your personal data stored with us, unless further
processing exercises the right to freedom of expression and information
; - to comply with a legal obligation; - for reasons
of public interest, or - is required for the assertion, exercise or
defense of legal claims;
in accordance with art. 18 GDPR, the right to request restriction of the processing of
your personal data, insofar as you
deny the correctness of the data; - the processing is unlawful; - we
no longer need the data, or - have objected to the processing
pursuant to Art. 21 GDPR;
in accordance with Art. 20 GDPR, you have the right to receive your personal data
that you have provided to us in a structured, current
and readable format or to request its transfer to another
responsible person;
The right, in accordance with Art. 77 GDPR to lodge a complaint with a
supervisory authority. As a rule, you can contact the
supervisory authority of your usual place of residence or
work or our head office.



Questions or complaints
If you have questions or complaints about your data and its protection
, you can contact us by email or post.
Vossenbeemd 107-C
5705CL Helmond
Attn. data protection officer
[email protected]
If you are not satisfied with how Vendorline Mattresses
(part of the Matrassenmaker BV) handles your privacy
, you can contact the Dutch Data Protection Authority.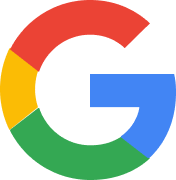 Wij scoren een op
Vendorline Mattresses
Vossenbeemd 107-C
5705CL Helmond
Netherlands View on Google Maps
NL859573011B01
73551589