Disclaimer
Vendorline Mattresses strives to provide correct and current information
by means of this internet site, but cannot guarantee that the information
is still correct, complete or current over time. Vendorline Mattresses accepts
no liability for the consequences of acts or omissions on the basis of the content
of this internet site. The content of this internet site is intended as general
information and does not constitute advice.
This website is owned by Vendorline Mattresses. The content of this internet
site may not be simplified and/or made public without prior written permission
from Vendorline Mattresses. The copyright and any other intellectual property
rights on this internet site belong to Vendorline Mattresses. Dutch law applies
to this website.
Email disclaimer
The information sent with this e-mail is confidential and intended solely
for the addressee. Use of this information by anyone other than the addressee
is prohibited. Disclosure, duplication, distribution and/or provision of this
information to third parties is not permitted. The sender does not guarantee
the correct and complete transmission of the content of a sent e-mail,
nor for the timely receipt thereof.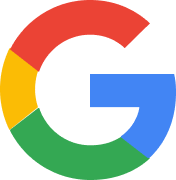 Wij scoren een op
Vendorline Mattresses
Vossenbeemd 107-C
5705CL Helmond
Netherlands View on Google Maps
NL859573011B01
73551589