Caravan and camper mattresses
Made from A to Z in our factory in Helmond.
Custom-made caravan mattresses and motorhome mattresses 
Made with passion and love for the profession.
We buy our materials from reputable
suppliers in the EU. These are located in
the Netherlands, Belgium and Germany.
As a result, we have all certifications and quality marks.
Our mattresses are resilient, offer optimal support
and mold well to the body. The mattresses ventilate perfectly, so you
can enjoy
a good night's sleep even in summer and in warmer countries .
You can choose from three variants, soft, medium and firm,
so you can sleep well.
We deliver our mattresses in standard motorhome and
caravan sizes and as a custom mattress with or without angled corner.
A mattress in three variants, soft, medium and firm, on which most
people can sleep well.
A motorhome or caravan mattress that
is comfortable and durable for an undisturbed night's sleep.
Can't find the desired shape and/or sizes?
Call or email us, we make all shapes and sizes.
Tel: +31(0)492-547174
Email: [email protected]

caravan mattress, motorhome mattress, caravan top mattress,
custom caravan mattress, caravan top mattress, caravan overlay, motorhome
overlay, camper topper, caravan topper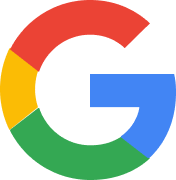 Wij scoren een op
Vendorline Mattresses
Vossenbeemd 107-C
5705CL Helmond
Netherlands View on Google Maps
NL859573011B01
73551589